Trusted email service in the on cloud
Postiefs Messaging as a Service (MaaS) is provided through Zimbra, an advance mailing enviroment.Postiefs's MaaS is best suited for organizations that is looking to replenish their email service with an aim to reduce the overhead cost involved in hosting a messaging service. While harvesting the potential benefits from MaaS on cloud, Postiefs ensures trusted and secure environment to protect the information.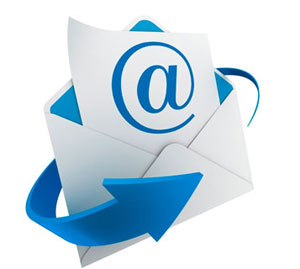 How Postiefs ensures that the information is secured?
Email security is a priority for all businesses, with the growing threat from hackers, virus spams, phishing and identity theft. Postiefs works around the principles/process/strategy listed below to provide the most secure platform for email services on cloud.
All –in-One
our email security includes all email protocols – SMTP, POP3 and IMAP, eliminating the need to invest in expensive email security solutions. Our email services provide a simple platform for easy configuration and management to establish your needs, for instance routing messages with specific words to the designated workgroups.
Pattern Spam Detection
Recurrent Pattern Detection (RPD) based anti-spam technology that offers real-time spam protection capable of catching any spam messages before it reaches the end-user, thus ensuring the zero spam attack
Outbound Spam Protection
Outbound spam protection detects any spam threats at the onset in the networks, thereby protects service providers from recurring incidents of outbound spam in their networks and avoids consequences such as blacklisting of IPs and more. It is also intelligent enough to capture the behavioural patterns of the sender and mitigate any potential spam risks
Data Leakage Prevention (DLP)
your business critical data stands protected, with Layer 8 identity-based policies which blocks emails based on the predefined standards and rules, for instance files with extensions.XLS, .EXE, .JPEG to prevent leakage of critical business, financial data.
Email Quarantine
Filter potential spam mails and inform the recipient and keep them updated through the daily Spam Digest for potential retrieval.
Continuous Monitoring and Reporting
Provides quick view into the email traffic with reports such as top mail users, hosts, applications, senders and recipients.
Reduced Bandwidth Costs
As unwarranted emails are blocked, this significantly reduces the bandwidth consumption and optimizes network performance
With Postiefs's MaaS, you can:
Reduce costs – a flexible subscription based pricing which allows you to pay only for the services that have been utilized.
Reap the benefits of enterprise-grade email services which operate in reliable and secure data centres with up to 99.99% availability, if required.
Easy configuration of mailboxes as required
Move to the latest email platform without having to deploy any additional infrastructure within your own organization.